---
Whether caused by a pipe bursting, a backed-up drain line, a stove fire – or even a hurricane – our crews can be mobilized quickly to address your water damage Tampa emergency, or any Tampa Bay community to begin mitigation. We're here 24/7/365 to help! We service all of Tampa and the surrounding area.
Do I make an insurance claim for my water damage Tampa issue? What do I do now?
If your home has flooded, you need to begin "mitigation" immediately. In order to prevent water damage from occurring, this includes extraction of water and drying of the structure. Did you know that your insurance policy REQUIRES you to IMMEDIATELY "mitigate" or prevent further damage to your structure or they can reduce or deny your claim for water damage? When you call NextGen, you are on the right path to recovery. But don't believe us – just read your homeowner's policy about water damage Tampa!
Can I choose my own contractor for my Tampa water damage repairs?
Did you know that you can choose your own Tampa water damage contractor? In fact, it is illegal to require or coerce a person into using a particular company. The insurance company MUST work with whomever you select, so you get to pick the best and brightest to serve you in your time of need. Because we are the most reliable water damage Tampa repair specialist, we hope you'll choose us!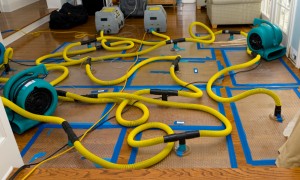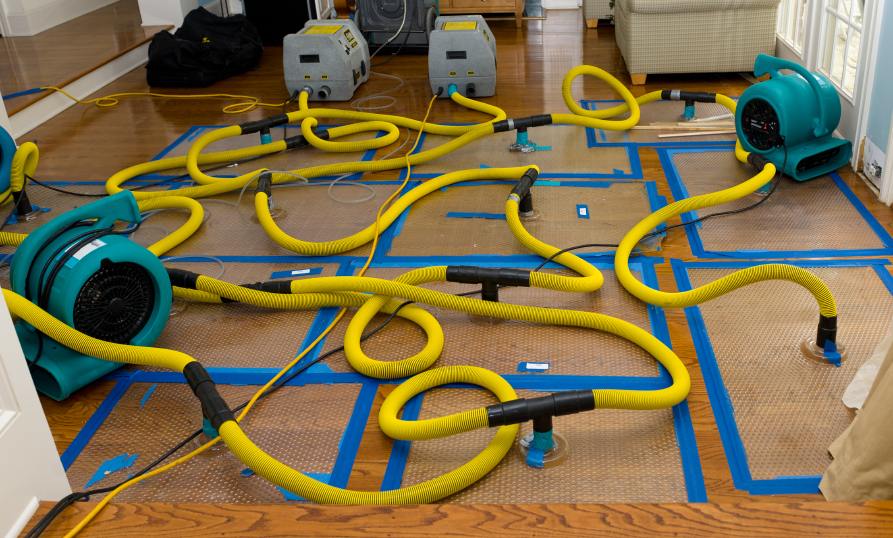 Why is NextGen different from the hundreds of other water damage Tampa repair companies?
NextGen approaches drying structures differently from most of our competitors. Here's why:
Our staff is trained to not just extract water, but save contents and building materials wherever possible. We can employ techniques in some situations to salvage carpet, and dry walls and floors so thoroughly that minimal or no demolition is necessary.
In all cases, we always leave your home or structure to dry-standard and strictly control the environment so that mold growth is almost impossible.
Even if water damage has been present for several days, our highly-trained professionals can handle situations where mold has begun to grow or removal of materials is necessary.
Structures are typically not dry in 3 or 4 days due to Florida's wet climate, and we can prove it.
Our ground-breaking equipment and proprietary processes, coupled with experience and professional qualifications, enable us to dry structures quicker, cheaper, and more thoroughly than other methods that frequently leave your home WET!
REMEMBER: Your insurance policy REQUIRES you to prevent any further water damage immediately! This is known as "mitigation". By calling NextGen, you have fulfilled that obligation and prevented the insurance company from trying to make you responsible for a portion of your loss.
How do I know it's REALLY DRY ?
By documenting where the moisture is in your structure as soon as we come out, and monitoring those materials to dry-standard, we can verify your structure has been returned to its pre water damage loss moisture content and provide the documentation to back it up. We use a Thermal Imaging Camera (like the Flir B400), Remote Temperature/RH/Moisture% sensors (like the GE Hygrotrac System shown below) and Deep Penetrating Moisture Meters (like the GE Moisture Management System (MMS)) to create this documentation. It provides both images and data to support our conclusions.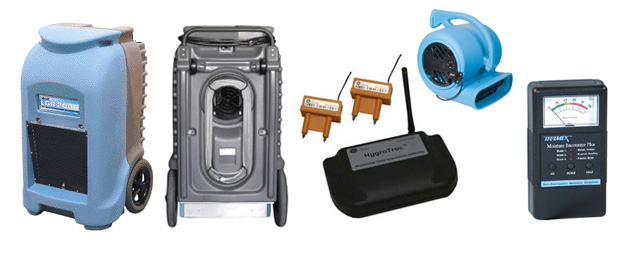 ABOVE: Just some of the equipment we use on all of our jobs. Call us about our proprietary & patent-pending systems that we WON'T show our competitors!
(Please see more information on this in our Moisture Intrusion Detection section.)
NextGen's crews can be mobilized quickly to address your water damage Tampa emergency, or any Tampa Bay community to begin mitigation.