Home Restoration Contractor
Insurance Restoration Specialist

Get An Expert On Your Side

Why You Need an Insurance Restoration Specialist
There are many benefits of having an Insurance Restoration Specialist. From the quality of your water damage inspection, to the communication with your insurance provider, the experience, process and technology we provide can make a a big difference for homeowners.   As an expert on your side, we will be making sure the cost estimates are accurate for damage repair and reconstruction to ensure your home is properly restored to pre-loss condition. Get an expert on your side, don't go it alone when dealing with insurance companies, we can help.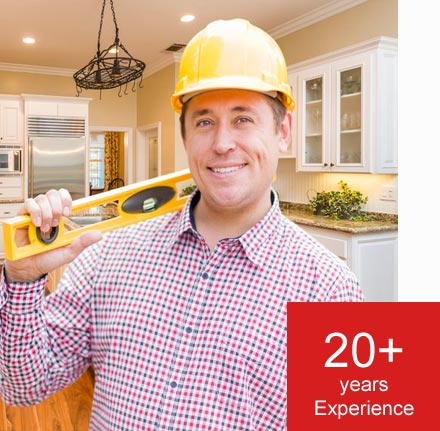 Need Estimation after Fire, Mold or Water Damage for an Insurance Claim?
Did your insurance company send a vendor / contractor then gave you a check for the restoration? Did you have water damage, mold or fire damage recently?
As a leader in the industry and experienced restoration contractor, we have the knowledge and skills to restore your home after a disaster.  We can review the repairs required and make sure the scope of work is correct and provide complete restoration services.
Complete Insurance Restoration & Remodeling
Water Damage Insurance Restoration Repairs
Repairing drywall, replacing cabinets, repairing water damaged wood flooring is just a few of the most common repairs we encounter. A restoration contractor is more experienced in how to handle these type of reconstruction jobs because the focus is on repairing only the areas that had to be torn out and replaced.
Repairing Damage from Mold Remediation
Many mold removal companies do not handle the repairs after the work has been complete. With Nextgen we do every phase, from mold remediation, cleanup, restore and rebuilding.  We can repair any damage from mold and return your home to pre-loss condition, and in some cases even better.
Fire Damage Insurance Restoration Repairs
Repairing the damage from fire requires an additional skill set. There is often damage from the fire fighting steps and then the smoke damage can be extensive. We are highly trained and experienced in repairing your home after a fire and removing the damage and odors from smoke.
We Will Meet With Your Adjuster On Your Behalf
When you file a claim, your insurance company assigns an adjuster to assess the damage and determine the cost of the repairs. Although many insurance adjusters are very competent and skilled, they may not have experience with the type of damage or the knowledge on the steps required to repair the damage or reconstruction process.
Unlike the typical retail contractor, an insurance restoration specialist will meet with your adjuster and review the damage. The determination of replacements or repairs is solely the adjuster's decision. However, the insurance restoration specialist is present to answer his or her questions regarding the reconstruction process.
Ensure Your Insurance Company Includes Code Upgrades
As an insurance restoration specialist and State of Florida contractor, we are familiar with the building code requirements in the Tampa Bay and surrounding areas. We will ensure that any items that has been approved by the insurance adjuster to  be replaced or installed meets the local building code requirements.
Detailed, Line-Itemized Estimate Using Leading Estimation Software Programs
Often, adjusters will request an estimate directly from the contractor. Many contractors will simply provide a bottom-line dollar figure with no detail regarding the work to be done.
An insurance restoration specialist provides a line-itemized estimate using estimating software that is widely accepted in the insurance industry. This estimate describes each step in the repair or reconstruction process and provides the specific cost associated with each step.
Because the prices are maintained and updated monthly by a third party, the software provides a fair market value estimation of the cost of the work. Many adjusters appreciate the opportunity to review the estimate. Often, as a result, the processing of your claim is expedited so that repairs can begin without delay.
Understanding the Preferred Vendor Programs and Insurance Companies
The first thing your insurance agent might suggest is using one of their "preferred vendors" or "preferred contractors", but be cautious, you might think the word 'preferred' in this case is misleading. It sounds like it should be positive and reflects on the job they do but actually a "preferred vendor / contractor" is really a contractor that has a special agreement with the insurance company in an attempt to reduce claim costs. Many experts and homeowners feel this is a clear conflict of interest. NextGen is an independent contractor and does not have any hidden agreements with insurance carriers. We work for the homeowner, and have your best interest at heart.Everyone homeowner should educate themselves about insurance companies and vendor programs BEFORE you hire a contractor from one of these programs. Learn about Insurance and Preferred Vendors, click here.