Home Restoration Contractor
Restoration & Repairs after Water Damage, Mold or Fire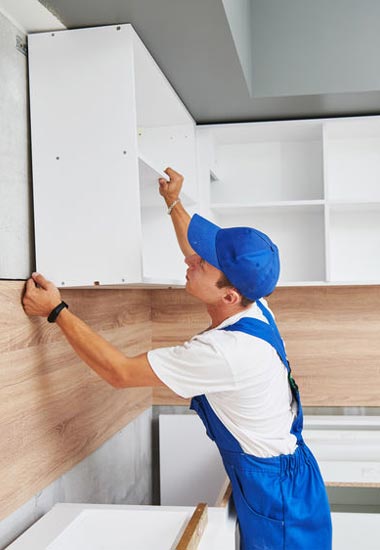 Expert Restoration & Reconstruction
One call really does do it all. We handle every step of the process, from water extraction, structural drying, mold remediation, damage removal, contents cleaning, storage if required, full reconstruction and remodeling. Professional estimating and consulting services are available including site inspection, report preparation, expert testimony and appraisal.
We work to ensure reconstruction jobs are completed on time, within budgetary constraints and with necessary documentation.
Need a Restoration Estimate after Water Damage?
Did your insurance company send a vendor / contractor then gave you a check for your home restoration? As an experienced contractor that has restored homes after a disaster, we can review the repairs required and make sure the scope of work is correct and provide complete restoration services. We specialize in reconstruction and repairs after water damage, fire or mold remediation. Making sure the cost estimates are accurate for damage repair is important in restoring your home to pre-loss condition.
Complete Restoration & Remodeling
Water Damage Restoration Repairs
Repairing drywall, replacing cabinets, repairing water damaged wood flooring is just a few of the most common repairs we encounter. A restoration contractor is more experienced in how to handle these type of reconstruction jobs because the focus is on repairing only the areas that had to be torn out and replaced.
Repairing Damage from Mold
Many mold removal companies do not handle the repairs after the work has been complete. With Nextgen we do every phase, from mold remediation, cleanup, restore and rebuilding.  We can repair any damage from mold and return your home to pre-loss condition, and in some cases even better.
Fire Damage Restoration Repairs
Repairing the damage from fire requires an additional skill set. There is often damage from the fire fighting steps and then the smoke damage can be extensive. We are highly trained and experienced in repairing your home after a fire and removing the damage and odors from smoke.
Home Restoration, Reconstruction & General Contraction Services
We understand that having an event in your home such as a flood or a fire creates a series of issues to work through, including your Tampa home restoration and lost personal items.
Once we are finished cleaning up the initial damages, it's time for the home restoration process.
NextGen has all the resources necessary to complete your Tampa home restoration process including suppliers, sub-contractors, project managers and designers to ensure you end up with great results.
Rest assured that everyone we are in partnership with is fully licensed and insured, and matches the excellent character of our company that we have worked so hard to maintain.
Best of all, we believe in being accountable, so if anything goes wrong, we will immediately take the necessary steps to make corrections and get your home restoration back on course.
At NextGen Restoration we offer the following Tampa Home Restoration / Tampa Home Construction Related Services:
New Home Construction
Insurance Home Restoration
Room Additions / Home Remodeling / Repairs
Interior Design
Contents Cleaning & Storage
Contact us to set up an appointment to discuss your Tampa home restoration or home construction project today. 813-962-6855