Mitigation and Restoration Expert
If you are looking for an expert in water mitigation and restoration, you've come to the right place. We are the Bay Area's number one company for re-drying of structures.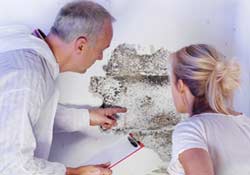 Mold Remediation Consultant
Properly performing mold removal and remediation must be done someone that is highly trained. Containment and air control, with the ability to eliminate loose particulate from entering in other rooms, or entering your central air / heat system, is the difference from keeping your entire home safe, or cross contaminating the structure and making the issue worse.
We are Master Level IICRC Certified, and our technicians go through extensive training to insure the highest level of quality and service that is unmatched in the industry. It is why we are the highest rated mold remediation company in the business
Offering advanced services in:
With over 25 years experience we can take on even the most difficult projects. We provide consumers and industry professionals with solutions that are unparalleled in water damage restoration. When you need the best, contact NextGen!  Learn more about our technology and what makes us different. Click Here