Water Damage Mitigation and Restoration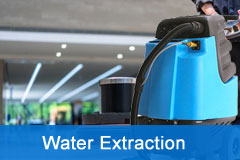 When you have water damage from a washing machine, leaky dishwater, overflowing toilet, bathtub running over,  or other water loss, immediately removing the standing water is a priority. We will work quickly to extract the water, from carpeting, under the wood flooring and deep in the walls.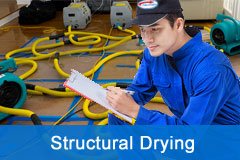 We are Tampa's leader in structural drying technology. We use advanced deep penetrating  sensors that can detect moisture deep in the walls. Our sensors are kept in place during the drying process monitoring moisture continuously, and automatically documenting it for insurance, so say goodbye to claim denials.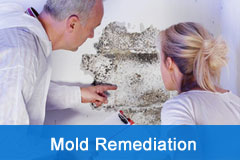 Cleaning up mold properly requires experienced and trained technicians. Once we perform an initial inspection, we will create a comprehensive mold remediation plan based on the extent of the contamination. Mold can be extremely toxic and special care must be taken not to allow the mold spores to spread.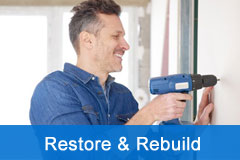 NextGen is a state licensed contractor and handles every step of the rebuilding of your structure, from minor repairs to full construction services. Many restoration companies can only provide initial water damage services and hire a contractor to do the rest. With NextGen we do it all for you, one call does it all.
NextGen's Advanced Testing Equipment Detects Moisture Better
When water intrusion occurs it normally seeps deep into the wall where it cannot be seen. Most companies use non penetrating sensors, such as moisture meters and infrared cameras. Although those tools can be helpful, they can only detect moisture 1/2 inch into the wall.
NextGen uses DEIP Assesment Profiling, a system that utilizes sensors that can detect moisture deeper into the walls than traditional testing methods.
hidden moisture that others overlook. the reason is they use non penetrating moisture detection equipment that only measure moisture 1/2 inch into the wall. Our system uses penetrating sensors that reach 3 1/3  inches into the wall giving a much more accurate test results.
Tampa Water Damage Restoration Experts
NextGen Restoration is a trusted water damage repair company in Tampa. Our expert restoration team will take care of all the damages to your property. We specialize in restoring our clients' homes after a hurricane. We also help them start mitigation and recover from the losses. Our team provides excellent personalized service to meet every customer's needs and demands.
Filing a Claim for Water Damage.
Calling our office is your best option whenever you experience water damage issues in your property. We provide water extraction services to prevent further damages and get the right amount from your insurance provider. Read your homeowner's policy to learn about the things you should do to succeed in the mitigation process.s.
The NextGen Restoration Difference
Choosing NextGen to handle your water damage repair or restoration projects will give you peace of mind. We set our company apart from the competition in terms of service quality and customer satisfaction. We take water damage seriously, so we make sure our clients will receive the best possible service. Our staff focuses on extracting every drop of water and saving as many fixtures or building materials as possible. This is important to prevent mold growth and other damages.
It usually takes four days or more to dry a water-damaged home or building. This is due to the wet climate in Florida. How about drying it out quicker with no additional cost? NextGen Restoration uses innovative methods to make the process faster and more efficient.Our ground-breaking equipment and proprietary processes, coupled with experience and professional qualifications, enable us to dry structures quicker, cheaper, and more thoroughly than other methods that frequently leave your home WET!
How Do You Know if It's Really Dry?
Documenting where the moisture is in your structure and monitoring those materials to dry-standard are part of our service. These allow us to verify your structure has returned to its pre water damage loss moisture content and provide the documentation to back it up. We use a Thermal Imaging Camera (like the Flir B400), Remote Temperature/RH/Moisture % sensors (like the GE Hygrotrac System shown below) and Deep Penetrating Moisture Meters (like the GE Moisture Management System (MMS)) to create this documentation. It provides both images and data to support our conclusions.
ABOVE: Just some of the equipment we use on all of our jobs. Call us about our proprietary & patent-pending systems that we WON'T show our competitors! 
(Please see more information on this in our Moisture Intrusion Detection section.)
NextGen's team can quickly address your water damage issues in Tampa. Contact us today to schedule a service.
We use hi-tech moisture detection technology with remote monitoring, along with state-of-art drying equipment that out performs the competition. In fact, NextGen has become Tampa Bay Area's leader in re-drying structures that other companies left wet after a water damage restoration job was completed.