What is a Dry Check Inspection?
Many homeowners are unaware that after a water damage event, the company they hired to dry the home may not have dried it completely, which can result in a serious mold problem. Mold starts to grow within 48 hours and can be extremely toxic, destroy building materials and the property value of your home. Working with insurance companies and contractors can be very intimidating, and often homeowners sign off on a job without realizing it was not done correctly until months later when a mold problem has developed. 
 Getting a Dry Check Inspection provides you with an expert that can help determine if your restoration job is being done the right way.
Homeowners are required to approve work performed, yet they lack the technical skills to know if the job was done correctly.
Fact, 95% of water damage restoration jobs are left wet enough to support mold growth. Pulling drying equipment out early to save on claims cost is one of the main reasons structures are left wet.
Insurance companies will suggest hiring one of their "preferred vendors" to do the restoration work. But who do they really work for? Did you know the insurance company and the preferred vendor have a side agreement they don't want you to know about?
If an insurance claim is closed and you develop a problem such as mold, you can be responsible to repair your own home and the cost can be staggering.
Many homeowners are not aware of the Florida Law requiring they have documented reports of the water damage,  and the repairs that were performed to effectively address the problem. These reports are especially critical when you go to sell the property.
Introducing Dry Check Inspection Services. Now you can hire an expert that's on your side to review your job and make sure it's being done correctly. We can help you understand how a structure should be dried and provide accountability for your contractor and insurance company.
We can determine if your home has reached Dry Standard.  We use hi-tech moisture detection equipment with electronic sensors to find wet areas deep inside walls, collect that data, document it, and report if your structure still has moisture levels that can support mold growth. 
This third party validated data is invaluable in ensuring your work was done correctly and making certain any incomplete or partially completed work is exposed. Don't be fooled or taken advantage of,  improperly dried structures are incredibly costly to correct.
Join our growing list of customers that are sharing stories of how they avoided costly repairs by having an expert like NextGen on their side!
Request a free initial phone consultation with one of our experts today to discuss your restoration job (see details below).
Do You Need a Dry Check Inspection?
Below is  a quick list of questions you should be asking if you've had water damage and hired a restoration contractor.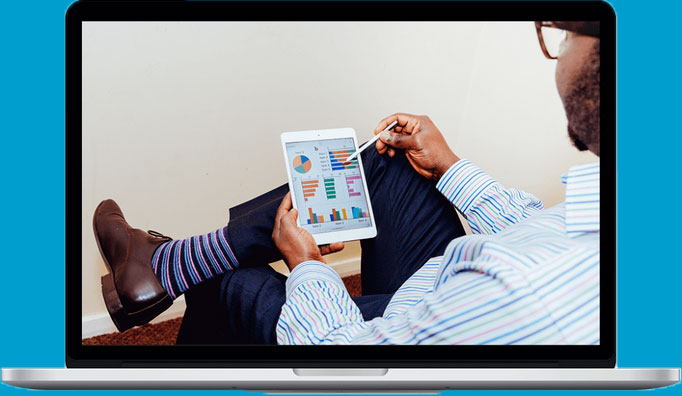 Was drying equipment in place for just 3 to 5 days?
Although this may be typical in what an insurance carrier expects, it isn't always enough. Not allowing enough drying time after water damage can result in mold growth and structural damage that's not discovered for  months.
Do you smell mold even after your structure was dried?
If you detect a musty, mildew or mold smell in your home or business,  you may have hidden moisture that was not dried and is now growing mold in areas you cannot see. Mold can be toxic and mold spores can quickly spread throughout your structure.
Did your contractor use D. A. M. P. (Deep Assembly Moisture Profiling) to ensure your structure reached Dry Standard?
Detecting moisture hidden deep in the wall is now possible with advanced technology, coupled with deep penetrating electronic sensors (reaching the center of the wall at a depth of 3.5 inches into the insulation and framing) that can monitor the humidity, temperature and overall moisture content in the building and determine when the structure has reached Dry Standard. The results are reported via a software program that can be monitored by the contractor, homeowner, and insurance adjuster in real time. Best of all, a complete report is generated, documenting the results.
Compare this to companies that still use outdated non penetrating moisture meters that only detect moisture up to 1/2 inch deep, which leads to the removal of drying equipment based on guess work instead of science.
Did your contractor sample for mold, asbestos, lead and silica removed any building materials?
Industry regulations require restoration contractors to perform tests to insure there are no hazardous building materials that can be harmful to workers or the homeowners before any tear out is performed.
Is anyone in your family experiencing new health issues?
Mold that is not cleaned up properly can lead to a variety of negative health effects, including asthma, problems breathing, sinus infections, migraines, joint pain, inflammation, digestive issues and even depression. Over the past 10 years the link between the toxicity of mold and health problems has dramatically increased.
Did your contractor provide you with the following *reports?
*If your insurance carrier suggested a preferred vendor / preferred contractor do the work, they will report to them instead of you. Be careful, this can be a conflict of interest since they work for the insurance company who is trying to reduce the claim amount.
Note: Your contractor should work for you and have your best interest at heart. Your contractor should provide comprehensive reports to your insurance company that easily justifies all work performed and makes the claim process easy and smooth
Request a Free Consultation Today!
When you're dealing with contractors and insurance claims, you need an expert on your side that can help make sure your job's being done right. Don't go it alone, ask an expert.
Your *Free Phone Consult will help determine if you need any of the following services:
Complete On Site Inspection
Scope of Work and Drying Plan Review
Advanced Moisture Testing with Data Collection
Air Sampling, Surface Sampling and/ or Mold Testing
Full Assessment Package for Dry Standard Check
Dry Check Free Consultation
A Dry Check starts with a *FREE initial phone consultation to discuss your job and review the scope of work you were provided. During your initial consultation we can help to determine if an on site Dry Check Inspection is necessary by one of our technicians. The inspection can be as simple as a walk though, or if moisture or mold is suspected, additional tests can be performed. We can locate moisture faster and more accurately than others and generate reports that provide you and your insurance company the data that protects.
The good news is we can help at any phase of the project, whether your restoration job is at the start,  middle, or has just been completed. We are Tampa's leading company for re-drying homes that were left wet by other water damage companies.
*Free initial phone consultation is limited to one hour per job.
Learn more about WHY so many structures are left we and develop mold.
Related Questions:
mold inspection after water damage / water damage inspection / how to treat mold from water damage / how long does it take for mold to spread in walls / how to remove mold after water damage / will wet drywall dry out / how long does it take to dry a house after a flood / how to tell if there is moisture in the walls / how long does it take mold to grow on wet drywall /