Complete Water Damage & Repair Services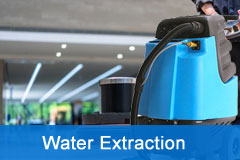 If you have water damage from a a slow leak behind a wall or emergency situation like a broken water line to your washer,  or other water intrusion you have to act immediately to extract the standing water before more damage occurs. We will work quickly to extract the water, from carpeting, under the wood flooring and deep in the walls.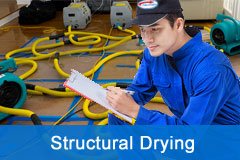 We're Tampa's leader in structural drying. We use innovative sensor technology that detects moisture deep inside walls. Our sensors are kept in place during the drying process, monitoring moisture continuously and automatically documenting it for insurance, helping to prevent documentation denials and confusion.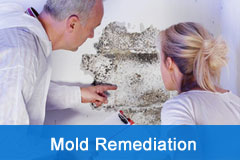 Cleaning up mold properly requires experienced and trained technicians. Once we perform an initial inspection, we will create a comprehensive mold remediation plan based on the extent of the contamination. Mold can be extremely toxic and special care must be taken not to allow the mold spores to spread.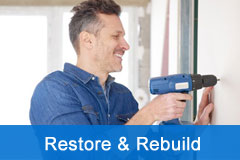 NextGen is a state licensed contractor and handles every step of the rebuilding of your structure, from minor repairs to full construction services. Many restoration companies can only provide initial water damage services and hire a contractor to do the rest. With NextGen we do it all for you, one call does it all.
Tampa's Leader in Cleaning up Water Damage and Preventing Mold
We use the latest technology to ensure we find all the moisture, dry it and then best of all, provide your insurance company with the documentation they require to properly process your claim. That's how we became Tampa's number company for re-drying homes that other companies left wet and mold developed. We take the guesswork out of the process.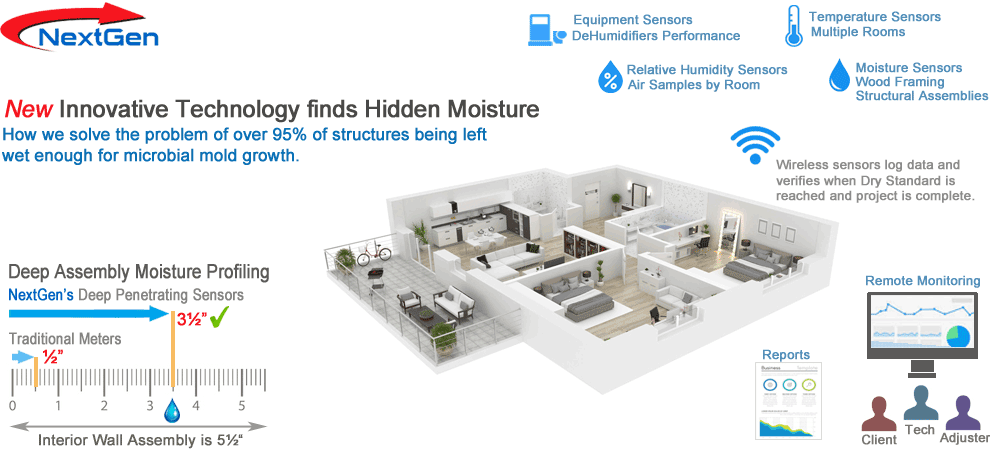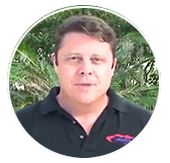 As a consultant, I train companies nationwide in the industry standards and how to properly dry structures. The terrifying truth is that most companies are simply not drying structures completely. While well intentioned, most restoration contractors do not have the tools necessary to find all the hidden moisture and resulting mold and contamination.
Our system has been designed from the ground up to provide a third-party validated, transparently reported accounting of everything that's on the job so that nothing is left hidden on the project to harm you or your loved ones. Armed with the truth, we are willing to fight alongside you, to get the necessary work performed (as required by IICRC S500 & S520 industry standards) and the resulting bill honored by the insurance carrier. 
R David Sweet, NextGen Restoration Consulting COO
Mit Consulting / Mitigation Information Technologies
Properly Detecting Hidden Moisture and Moisture Mapping
Moisture mapping is the process of determining the "wet" areas versus "not wet" areas in your home or business. This helps us focus the drying process. We use infrared thermal imaging cameras, moisture meters, and remote temperature / moisture sensors to locate and document exactly where concentrations of moisture exist in your home. If the source of the water leak is unknown, this process helps us determine where it is. We take comprehensive readings of your home and using specialized software, we can keep track of everything we find and what we do.
Moisture detection – we find all the wet areas!
Moisture mapping – what is "wet" versus what is "not wet"

If you have water damage, and do not ensure that there is no hidden moisture, even deep in the walls, mold can grow and you may not detect it for months.
Our Customers Say it Best