Water Damage Restoration and Repair in New Tampa / Tampa Palms Area
If your home in New Tampa / Tampa Palms has water damage from a recent flood, broken waterline or or overflowing toilet, call the experts at NextGen Restoration.
Our water damage emergency response team will respond quickly with highly trained technicians and state of the art equipment to handle any type of water intrusion event. 
We will work quickly to prevent further damage from standing water by extracting and removing it immediately. We will document and assess the damage and provide you with the details on what needs to be done to dry the areas that are wet, repair and restore the area to pre-loss condition.
The key to preventing mold after water damage is to accurately determine the areas that are wet, then dry them to prevent mold growth. Sounds easy, but many companies don't have the technology that NextGen does to accurately locate all the hidden moisture deep inside the walls. Learn more about our technology. Call NextGen and discover why we are the best choice for water damage restoration.
We service the complete Tampa Bay area, including Tampa Palms, New Tampa and and surrounding areas in Hillsborough County area.
Water Damage Restoration Experts
New Tampa
Tampa Palms
Hillsborough County
33559, 33592, 33613, 33617, 33637, 33647
Complete Water Damage Mitigation and Repair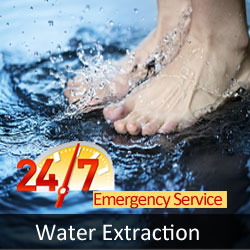 Water extraction or removal of standing water has to be done quickly to prevent further damage. Our emergency response team of trained technicians will be dispatched within minutes and will arrive on scene quickly and start to work.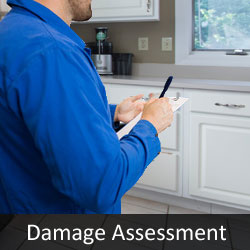 We have the experience and the know how to properly assess the damage and give you and your insurance company a complete scope of work that will detail what needs to be done to dry your home and repair the water damage to original condition.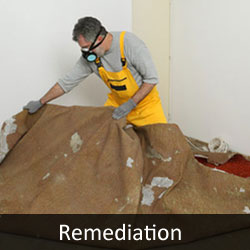 Our techs are highly trained in mold cleanup, and removal. Remediation may be required if some materials are damaged such as carpeting, padding, lower section of drywall and insulation.  Don't worry, we restore these areas to pre-loss condition.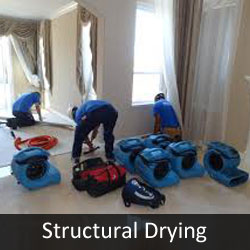 Mold requires moisture to grow. Extracting moisture from the air inside a home with water damage is just as critical as removing the standing water because the moisture permeates the entire house and the area must be dried properly to prevent mold growth.
Why Our Moisture Detection Technology is More Accurate
If you have standing water it quickly seeps into the walls soaking the trim, drywall, wood framing and insulation. Water wicks up the drywall like a sponge meaning that the damage is not just limited to where the water line was. Water will also seep into many other rooms soaking everything from the carpet or wood flooring to cabinets.
It is critical to have the right tools that can accurately locate what areas are wet. At NextGen we use advanced technology that is so new, many restoration contractors are just learning about it. Our technology can detect moisture that's hidden deep inside your walls, and we keep our moisture sensors in place during the drying process which means there is no guesswork, we know when it's dry and won't support mold growth.
D.A.M.P. Moisture Detection System
Traditional Moisture Meters
Another Contractor Doing Your Water Damage, Not Sure it's being done right?
Have you had water damage and they told you it was dry, but now you smell mold or is someone in your family unexplainably ill? We specialize in consulting homeowners on water damage problems.
Working with insurance companies and contractors can be intimidating, and often homeowners sign off on a job without realizing it was not done correctly.
Ask about our Dry Check services,  you can get a Free Phone Consultation with an expert that can answer many of your questions.  Don't go it alone, we can help!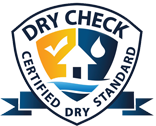 How Long Does it Take to Dry After Water Damage?
At NextGen Restoration, we take and will find all the wet water damaged materials in your structure, and we will map each and every wet material as they go from wet and return to Dry Standard. How long it takes is how long it takes the structure to actually dry. Your house determines how long it takes, not an insurance company scheduled for billing or fees. Our cutting-edge procedures guarantee that mold does not have the conditions necessary to grow at any time during our involvement. And our documentation proves it.
Give us a call at NextGen Restoration and we'll be happy to come take a look at your loss and make sure it gets dried thoroughly, completely, and properly, and professionally.
Does it Damage Drywall to get Wet?
While drywall is pretty sturdy, when it's exposed to water for too long it can get damaged. It may lose its structural integrity, becoming soft and weak. Depending on what category of water drywall is exposed to, and how wet it got, you may be able to save it. Water will quickly wick up a piece of drywall, soaking it well above the water line it was exposed to during water intrusion. Speed is critical to avoiding mold damage, though. Walls that are wet hold moisture for a long time and mold will start to form inside the walls within 24 to 48 hours.
NextGen's Documentation Protects Your Home's Value
Every one of our clients receive thorough documentation on their loss. Selling your house? The next buyer, insurance and mortgage companies will require that you provide them with proof that your house was completely and properly dried after water damage. Let NextGen prove it's dry & mold-free for you!
To protect and serve our clients' health, safety, and financial liability, all of our work conforms to, or exceeds, the state and national standards listed on our certifications page. Our adherence to these standards ensures a quality work product. Additionally, we provide an extensive array of written, printed, digital & photographic documentation that protects all involved parties from questions arising as to the quality, quantity, and level of service provided. This includes the property owner, and the insurance company. We believe in full transparency and integrity.
Why Follow Mold Remediation Standards?
Mold Remediation standards are important to maintain a safe environment for our crews & the homeowner alike. Even the State of Florida agrees!
With practices and procedures based upon the IICRC's S520 Standard for Professional Mold Remediation, we take great care to remove the source of contamination in a structure only when it is truly necessary.
We also can be sure of our work product by following standards – we know what to expect, every time.