Mold Inspection, Testing, Cleanup and Remediation Services for Carrollwood
If you are looking for the best water damage, mold and restoration company in Carrollwood FL, look no further. We are experts in removing mold, complete mold cleanup and restoring your home to pre-loss condition.
Our experience, training, and innovative technology is unmatched in the Tampa area.  In fact, we specialize in re-drying homes that other companies have left wet, and mold developed.

Mold requires moisture to grow. If you've had water damage you must act fast to prevent mold growth. It only takes mold 24 to 48 hours to spread and it usually grows in areas that are unseen like under carpeting, wood flooring or on drywall, but the musty odor is a quick indication that mold is present. We can quickly locate the areas affected by mold and determine the best course of action to fix the problem and prevent further damage. We offer complete mold abatement services.
Our offices are located only minutes from Dale Mabry and the Carrollwood area. Give us a call, we guarantee we will impress you with our mold services.

Carrollwood Mold Remediation Experts
Carrollwood
Hillsborough County
33612  33618   33624  33688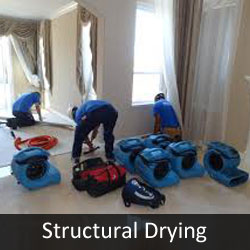 Mold requires moisture to grow. Extracting moisture from the air inside a home with water damage is just as critical as removing the standing water because the moisture permeates the entire house and the area must be dried properly to prevent mold growth.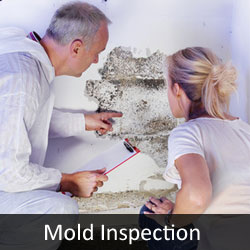 A visual mold inspection will determine if more advanced mold tests are necessary. In many cases we isolate the area with plastic sheeting and use negative room pressure to prevent the spread of mold spores to other areas of the home.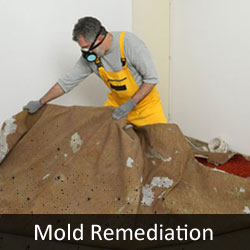 Our techs are highly trained in mold cleanup, and removal. Remediation may be required if some materials are damaged such as carpeting, padding, lower section of drywall and insulation.  Don't worry, we restore these areas to pre-loss condition.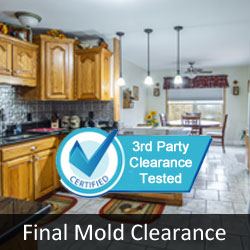 We stand behind everything we do and it's essential to have a final mold clearance test done by an independent 3rd party to show the area has been returned to a safe environment and the work meets the industry standards outlined in the IICRC S520.
Did you Know, Over 95% of structures are left wet enough to support mold growth?
Is your water damage company doing the job right?  If your home is not dried properly, you may not realize it until it's too late.
We specialize in providing second opinions, consulting, peer review of work preformed, independent mold testing and more. Don't go it alone, ask an expert.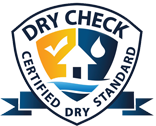 Get a FREE PHONE CONSULTATION
What to do if you Discover Mold?
If you see mold growing on baseboard, carpet, behind wallpaper, the ceiling or other surfaces it is important to act fast to reduce the risk of health problems. Don't disturb the mold, the spores are microscopic and become airborne quickly and you could be spreading it and causing secondary damage. Don't try to clean mold with bleach. Bleach won't kill mold, it can only make it unable to reproduce. It leaves behind all the toxic components behind that can be inhaled and affect your health.  Never use bleach on wood, carpet, drywall, etc., in an attempt to kill mold, you can cause additional damage.
Try and keep away from the moldy area, and turn off the air conditioning, to avoid the transfer of mold to other rooms and the air conditioning system. When dealing with mold, it's advisable to leave the job to an expert, to ensure proper care of the problem.  Our mold removal experts have years of experience with mold and mildew and are well-prepared to deal with any kind of situation. Once our technicians are on site, we will quickly assess the situation and can go to work to get the job done thoroughly.
Why Use a Licensed Mold Company Carrollwood Florida?
When you need a Mold Removal contractor in Carrollwood FL, you should always hire a licensed contractor who is certified by the State of Florida for Mold Removal & Mold remediation. The best Mold Restoration Carrollwood Florida contractors have the expertise and experience to handle every aspect of cleaning up and preventing the regrowth of mold. Our team is currently certified by IICRC, ACAC, OSHA, IAQA, EPA, and the State of Florida. We have the training, and experience to restore your home or business completely to its pre-loss condition properly.
What is the Mold Mitigation and Cleanup Process?
Because every mold remediation job is different, our experts need to talk with you and get an idea of how large of an area might be affected and what caused the mold initially.
Mold damage can become a serious threat if not handled in a timely manner. It's crucial to begin the mold cleanup and removal process as soon as possible to prevent further spreading. The process for Mold Removal consists of different steps depending upon the amount of area affected with mold or mildew but often includes the following first steps:
Establishing containment around the affected area
The removal of damaged materials
Cleaning and HEPA vacuuming to remove mold spores on surfaces
Running air scrubbers with HEPA filters to eliminate or drastically reduce airborne mold spores.
Our Removal & Restoration team of technicians are highly trained in Mold Removal & Remediation by the IICRC and follows S-520 standards for the removal of microbial growth. After the mold has been removed and cleaned up, we include a clearance testing from an independent 3rd party validated licensed industrial hygienist or laboratory to assure the work has been completed successfully.
Once the Mold Removal job passes the clearance test, we work quickly to restore your home to original condition. Our restoration crew has a great reputation for reconstruction and home remodeling services.
Carrollwood FL Water Damage Restoration Experts
Regardless of whether it's a result of a stove fire, backed-up drain line or even a hurricane, NextGen Restoration's team will professionally help with your water damage emergency. We take pride in being one of the few contractors that have been certified by the Institute of Inspection, Cleaning and Restoration Certification (IICRC) for the state of Florida.  Our team is expertly-trained, independently certified, and highly-adept in the latest technologies used in restoration. You can ensure that we will find ALL the moisture in your building – we find moisture that other companies have missed! Call us today to experience the NextGen difference!
Master Water Restorers
Water extraction services
Water damage repair & drying services
Hidden water damage
Mold Abatement
Mold Inspection
Mold Remediation
Mold Mitigation