Our advanced technology is setting standards in the industry

Black Mold Remediation & Removal Experts
The first thing you should know is that many companies use "Black Mold" as a scare tactic. The truth is that mold comes in many colors and no color is more dangerous than another. The issue with mold is the endotoxins, exotoxins and mycotoxins that are found as a part of the mold's cellular structure and defense mechanisms. These toxins can be harmful to human health so mold of any kind needs to be removed.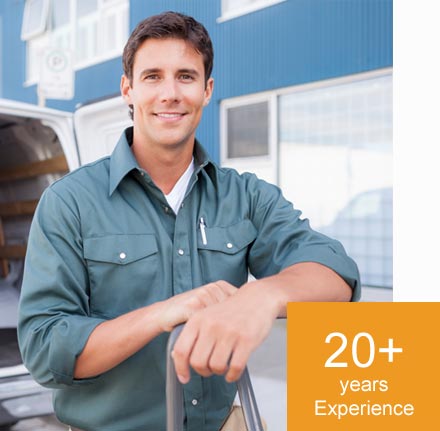 If you have mold, you need trained certified mold experts you can trust!
Properly performing mold removal and remediation must be done someone that is highly trained. Containment and air control, with the ability to eliminate loose particulate from entering in other rooms, or entering your central air / heat system, is the difference from keeping your entire home safe, or cross contaminating the structure and making the issue worse.
First 3 Steps If You Think You've Got Black Mold
Complete Black Mold Cleanup by Certified Experts
Accurate Moisture Mapping, Prevent Mold From Returning
Whether you've had water damage that caused mold or just started noticing it, moisture tests are important part of mold remediation.
Our D.A.M.P. (Deep Assembly Moisture Profiling) is advanced technology that utilizes small penetrating electronic sensors designed to detect moisture even inside the wall cavity.
Many water damage and mold remediation companies still solely rely on inadequate non-penetrating moisture meters and infrared cameras that can only read the surface and partially into the drywall.
Our technology can provide the assurance the moisture issues have been fixed.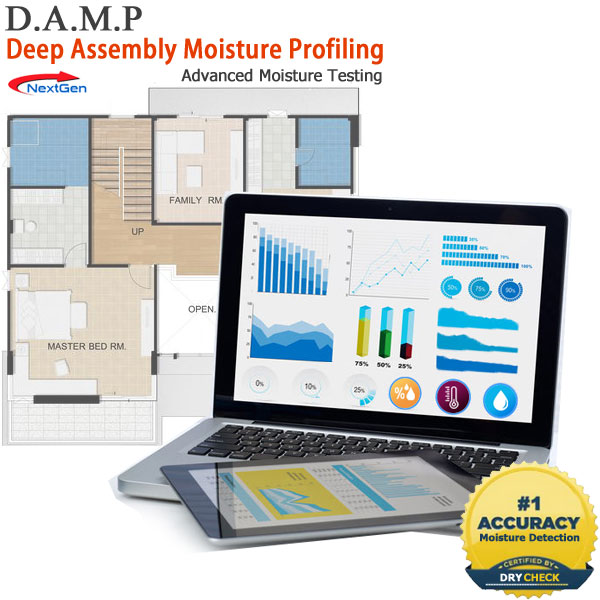 Insurance Claim? You'll Love our Professional Documentation
Everyone knows when it comes to submitting claims you need accurate documentation. Our smart sensors coupled with our advanced method of documenting each project gives you in-depth reports you can rely on. We know that expediting claims is important for everyone!

Our Track Record of Helping Customers
Our reputation speaks for itself, we stand behind our customers so they get the job they deserve!
Common Questions about Black Mold
The Truth about the Dangers of Black Mold
When you hear the term 'black mold" it refers to Stachybotrys chartarum and it is but one of many molds that can have chemicals that are both cancer causing and allergenic.  As we discussed earlier, many people in this industry use it as a fear tactic to make people panic. Don't be scared by claims of toxic black mold. In order to be able to address it, you need to have a properly educated and experienced assessor to determine what you have and put together a remediation protocol for it that meets current standards and is guaranteed to produce the results you expect. The good news is it can be taken care of and after the work has been completed a test can be performed to show your home is safe.
Traditional mold remediation done correctly is not inexpensive. Just the sampling and clearance tests can generally exceed $500.00 each.
Proper mold removal requires complex procedures. Negative-pressure containment must be erected, all affected porous and non-structural semi-porous materials be removed, and all remaining surfaces must be hand-cleaned or media-blasted. Does it sound exhausting? It is! This process creates significant demolition, waste and labor hours. But don't worry – your project will be discussed in detail with you before any costs are incurred to ensure you are comfortable before we begin any work on your property.
Mold Remediation standards are important to maintain a safe environment for our crews & the homeowner alike. Even the State of Florida agrees!
With practices and procedures based upon the IICRC's S520 Standard for Professional Mold Remediation, we take great care to remove the source of contamination in a structure only when it is truly necessary.
We also can be sure of our work product by following standards – we know what to expect, every time.
Bleach won't kill mold, it can only make it unable to reproduce. It leaves behind all the toxic components behind that can be inhaled and affect your health. Never use bleach on wood, carpet, drywall, etc., in an attempt to kill mold, you can cause additional damage.