Mold Removal & Remediation
Tampa's Leader in Eliminating Mold and Preventing it from Returning.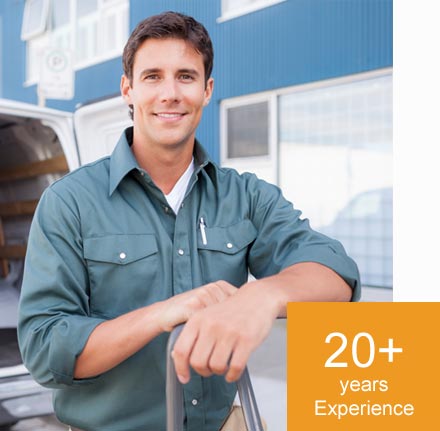 If you have mold, you need trained certified mold experts you can trust!
Properly performing mold removal and remediation must be done someone that is highly trained. Containment and air control, with the ability to eliminate loose particulate from entering in other rooms, or entering your central air / heat system, is the difference from keeping your entire home safe, or cross contaminating the structure and making the issue worse.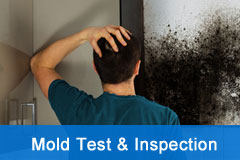 A visual inspection determines if advanced mold tests are required. Mold must have moisture to grow so first step is determining if there is a current water leak, or if areas are still wet and need to be dried to prevent mold growth. A site evaluation will be needed.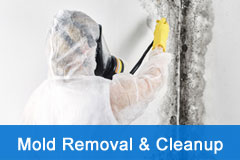 If mold is caught early you can prevent further damage but action needs to be taken quickly to mitigation the situation. Our certified techs will go to work quickly to clean up the affected areas and work to keep the mold spores from becoming airborne.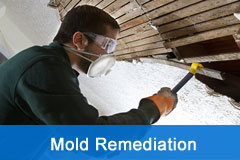 Mold remediation is removing the materials that have been damaged by mold and need to be replaced. Most often this can be carpet, padding, wood flooring, drywall or cabinets. Our goal is to restore your home to pre-loss condition as quickly as possible.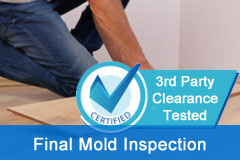 We provide independent, third party documented Mold Clearance Testing, also know as a Post Remediation Verification (PRV) at the end of every job. This step gives you peace of mind and ensures the mold removal was successful and complete.
Using Advanced Technology to Prevent Mold from Returning
We use innovative technology to ensure excess moisture has been eliminated to prevent the mold from returning.
D.A.M.P. (Deep Assembly Moisture Profiling) utilizes small penetrating electronic sensors that can detect moisture deep inside the wall assembly, including the wood framing and insulation. The data is collected, automatically documented and easily viewed in real time.
Many water damage and mold remediation companies still rely on inadequate non-penetrating moisture meters and infrared cameras that can only read the surface and partially into the drywall.
Our technology can provide the assurance the moisture issues have been fixed.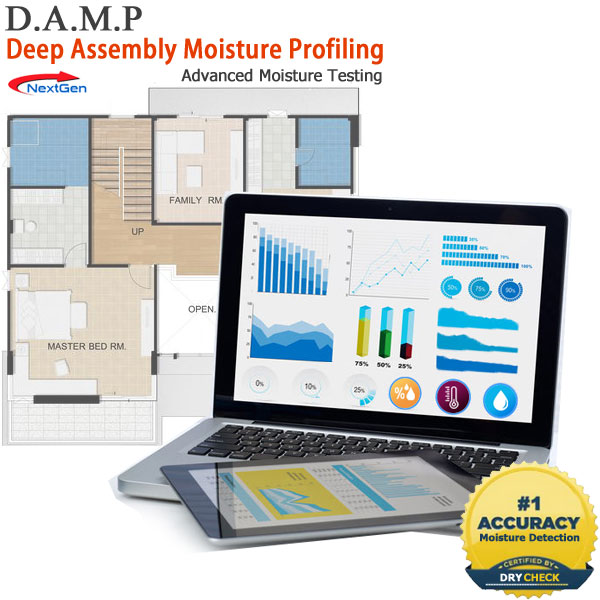 Our Customers Say it Best
Common Questions about Mold